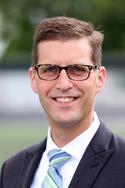 Phone: 330.636.3010
Email:
Degrees and Certifications:
Mr.

Aaron Sable

Superintendent

Aaron Sable grew up in Shaker Heights, Ohio. His career began as a high school science teacher at Colerain High School in Cincinnati. He has held leadership positions as an assistant principal and high school principal in multiple districts. Aaron most recently served as the Assistant Superintendent of the Copley-Fairlawn City Schools for six years.

One of his passions is travel touring throughout the United States, Europe and China. Aaron has been married to his high school sweetheart, Amanda, for seventeen years. They have three children Gretchen 14, Abby 11, and AJ 8. He is a huge Cleveland and Ohio State sports fan. His other passions are family, reading, and running.

He earned his Bachelor Degree in Arts and Science from Miami University and completed his Graduate Degree in School Administration from the University of Cincinnati.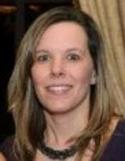 Phone: 330.636.3092
Email:
Degrees and Certifications:
Dr.

Kristine Quallich

Assistant Superintendent

Kristine Quallich is in her eighteenth year serving the Medina City School District. As Director of Educational Services, she oversees curriculum and instruction, gifted education, special education, instructional technology, professional development, teacher evaluation, EMIS, and registration. Kristine also assists the Superintendent with state mandated reporting, suspension appeals, and district policy. Prior to serving in this role, Kristine served as the Director of Special Education for seven years, and as a school psychologist in the district for seven years. She was also a psychologist at an outpatient mental health clinic working with children, adolescents, and adults.

Quallich earned her bachelor's degrees from The Ohio State University in psychology and family relations and human development. She holds a doctoral degree in school psychology from Kent State University and an educational specialist's degree in K-12 Leadership from Kent State University. She holds a superintendent's license and a school psychologist's license and is a licensed psychologist in the State of Ohio.

Quallich and her husband, Patrick, live in Medina and have three children. She is an active volunteer in the community co-chairing the Living Well Medina County initiative, serving as Board President for Solutions Behavioral Healthcare and serving on many on other community committees and boards including the Medina County Suicide Prevention Coalition, Family First Council, The Juvenile Detention Center Advisory Committee, University of Akron Medina County University Center Strategic Advisory Council, and the Medina County Juvenile Court Citizen Advisory Committee. She also currently serves as an adjunct instructor at Kent State University in the College of Education teaching courses in legal and ethical issues in education, educational leadership, special education leadership, and counseling.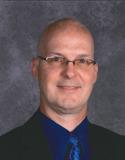 Phone: 330.636.3052
Email:
Degrees and Certifications:
Mr.

David Chambers

Treasurer

David Chambers has been a part of the public sector since 1986 where he began his service with the Cuyahoga County Auditor's Office in 1986. His service continued with the Shaker Heights City Schools in 1994 as a senior accountant. In 1999, he moved to the Parma City School District as Assistant Treasurer. In 2003, David became Treasurer with the Sheffield-Sheffield Lake City School District. After his time at Sheffield-Sheffield Lake, he held positions in the Pairview Park City School District, Fremont City School District landing at the Medina City School District in 2014.

David has been in the public sector for thirty years this September. He has had the opportunity to work with and for numerous outstanding people along the way.

Phone: 330.636.3032
Email:
Degrees and Certifications:
Mr.

Jon Burkhart

Director of Buisness Affairs

Jon Burkhart, a native of Ohio, has been a part of public education for the majority of his career. A graduate of the University of Cinncinati, Jon earned his Bachelor or Arts degree in Business Administration. Jon lives in Montville Township and is the proud parent of two children, both whom attend Medina City Schools.

He oversees several departments in the district which include maintenance, custodial, food service/child nutrition, transportation, materials management, and the technology department.

Jon believes in school safety, responsible spending getting the most out of every tax dollar. He chairs the facilities committee which consists of Medina City School staff and community members.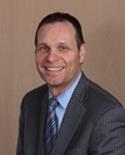 Phone: 330.636.3033
Email:
Degrees and Certifications:
Mr.

Jim Shields

Director, Human Resources/Legal Counsel

Jim Shields, a lifelong member of the Medina community, Jim is passionate and committed to the success of the Medina community.

Jim has served as the Human Resources Director and Legal Counsel for the Medina City School District since 2001. Jim also serves as Medina City Council Ward 4 Councilman. Jim considers himself blessed to live, work and volunteer in a community that he loves. He is committed to the success of Medina and will go out of his way to help any community member, using his connections to help further develop the quality of life for others.

Jim has been active over the years with many Medina organizations and community groups. These include Medina Jaycees; Medina Kiwanis, Medina County Bar Association; United Way of Medina County; Hospice of Medina County; Feckley Foundation and Stephenson Foundation Advisory Board; Medina County Police Athletic League; Salvation Army Advisory Board; Medina High School Key Club; Junior Achievement , Medina Youth Baseball; Medina Youth Basketball; American Legion Buckeye Boys State Selection Committee; Sons of the American Legion; Medina County Juvenile/Probate Court Citizen Advisory Board; and the Medina Community Citizens Policy Academy. Jim also is a graduate of Leadership Medina County.

Jim is the recipient of the Cleveland Clinic Medina Hospital Community Service Award, Rotary Medina Citizen of the Year, Ohio State Bar Association Outstanding Community Service Award for Lawyers Under 40, Ohio State Bar Foundation Fellows Program, FirstMerit First Community Service Award, Medina Jaycees Distinguished Service Award, and Old Phoenix Bank President's Award.

A graduate of Medina High School, Jim received his law degree with honors from the University of Akron School of Law and his bachelor's degree with honors from Miami University. He previously served as vice president and trust officer at FirstMerit/Old Phoenix Bank in Medina.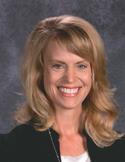 Phone: 330.636.3030
Email:
Degrees and Certifications:
Ms.

Amy Busby

Director of Community Relations

Amy Busby has been a resident of Medina for 20 years. She has been with the Medina City School District since 2011. Amy has a diverse background in sales and marketing as well as purchasing. She is a past Medina City Schools Foundation Board Member and a former volunteer with Kids First working on several levy campaigns.

A native of Wisconsin, Amy studied Business Administration with an emphasis in Marketing at the University of Wisconsin-Milwaukee. She believes that effective communication is the key to strong schools and a strong community. Amy has two daughters who attend Medina City Schools.