Director of Pupil Services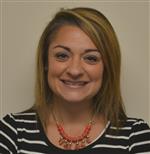 Phone: 330-636-3081
Email:
Degrees and Certifications:
Mrs.

Mine Pazitka

Mine Pazitka Mine Pazitka joined Medina City Schools in 2016 as the Assistant Coordinator of Special Services. In 2017, Mine was named Assistant Director of Pupil Services. Prior to serving in this role, she served as a school psychologist for 11 years with Tallmadge City Schools.

"I am excited to expand my role within the District as the Director of Pupil Services. The past year and a half in the District as the Assistant Director has provided me with many opportunities to collaborate with staff to strengthen special education practices across the District and develop relationships throughout the county to provide additional resources for students. As Director, I believe communication and collaboration with staff and families are key and I will continue to maintain this as a high priority," said Pazitka.

Mine earned her bachelor's degree from Kent State University in Psychology. She holds a Master in Education from Kent State University and an Educational Specialist's Degree in school psychology from Kent State University.
Assistant Director of Pupil Services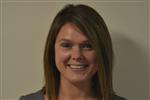 Phone: 330-636-3081
Email:
Degrees and Certifications:
Mrs.

Ronda French

Ronda French Ronda French is a native of Northeast Ohio. She received her Bachelor of Arts degree from Cleveland State University in 2007. She began her career serving as a case manager for adults diagnosed with mental health issues at a non-profit agency in Cleveland for three years. Mrs. French attended the School Psychology program at Cleveland State University where she obtained her Master of Arts and Psychology Specialist degrees in 2010 and 2011, respectively.

Prior to joining the Medina City Schools team, she was employed as a school psychologist for seven years at Portage Lakes Career Center in Green, Ohio. Mrs. French is currently working to complete the licensure program in Educational Leadership at Ashland University and is a nationally certified school psychologist.

Throughout her time in education, Mrs. French has valued proactive mental health strategies and the inclusion of people with disabilities. As Assistant Director of Pupil Services, she is glad to be a part of the administrative team and will assist with pupil services across the District sharing her family and community oriented philosophy. She is excited to influence decisions that will positively impact the students of Medina City Schools.

Mrs. French lives with her husband and two daughters in Streetsboro where her husband is a police officer.