Registration Gateway Back To School Update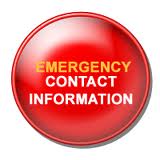 Please complete / update Registration Gateway by clicking on the following links. The username and password for current students will be the youngest child's student identification number and their date of birth. If you have any questions, please contact registration at 330-636-3100. Thank you!
If you have a student currently enrolled, please click here for Registration Gateway.
If you are new to the district and do not have any enrolled students, please click here.