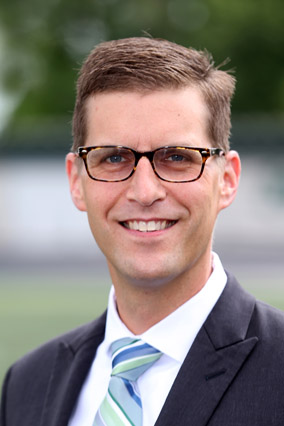 Welcome to Medina City Schools -
Home of the Battling Bees
The midyear and holiday season has quickly approached. It has been an extremely busy first half of the year, but very productive. I would like to thank all of our staff, students, parents, and community members that have participated in our Strategic Planning meetings and Community Chats. I have enjoyed getting to know all of you and learning what passion everyone has for our schools. I encourage you to continue to provide us with feedback as we move through the second semester. Our goal is to finalize our strategic plan in June. We need your help in mapping our future.
Medina City Schools has implemented a philosophy and program called The Leader in Me: The 7 Habits by Sean Covey to assist us in developing students that are good citizens. Habit seven is Sharpen the Saw, which refers to taking care of yourself. I encourage all of our families to "Sharpen the Saw" over the holiday break. Take time off to spend with your family eating, exercising, reading, playing, or whatever is your families passion. Live in the moment and enjoy the small experiences. Refresh your mind and remind yourself of what is truly important in your life. Taking time for yourself, family, and friends will help you be a stronger, more focused, and happier person.
I had an unusually quiet thanksgiving at home with my immediate family. The upcoming holidays are going to be much different. We will be running back and forth between the extended family. My goal is to enjoy the moments with the family and friends I don't often see, spend time with my wife and children, get in a few good runs, read a book, and watch the Buckeyes win another playoff game. I am excited for the second half of the school year and intend to be fully charged. We have a lot more things coming to continue to make Medina City Schools great.
Happy holidays to everyone!
Aaron Sable
"Every Student, Every Day"