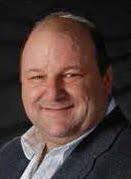 Greetings,
On behalf of the Medina City School District Board of Education I want to let you know what an honor and a privilege it is to serve you and the children of Medina. By electing us to office, you have put your faith in our commitment to education and to our overall goal of making our schools the best that they can be. That is our promise to you.
Our board has worked diligently over the last several years enacting ways to be more transparent. We use Boarddocs for agendas and meetings; we have joined ohiocheckbook.com to allow for viewing of all checks written in the district; we allow public comment before all substantive voting of the board; we have enacted policies such as requiring 2 readings of things such as new job position creation; we have also allowed the public viewing of contracts for the superintendent and treasurer in advance of the public meeting when we anticipate approving the document.
The Medina City School District Board of Education is made up of five citizens who are each elected or sometimes appointed to serve four-year terms. The Board's main responsibilities and duties are to:
Hire and review the District Superintendent and Treasurer
Establish district policies
Develop an annual budget for public approval
Approve or disapprove the Superintendent's recommendations on personnel matters and contracts
Review courses of study and textbooks
Act as a communication link between residents and the Superintendent.
Other duties include defining the district's philosophy, setting goals to achieve academic objectives, planning for future needs, and authorizing certain contracts.
In meeting these objectives, the Board of Education is committed to the belief that an effective school program can only be accomplished by nurturing a partnership between the schools and the community.
We believe that your tax dollars to support this district are being spent very carefully and we are going to work to continue to diligently spend district funds in such a way to maximize value and quality for the best interest of the students.
Your continued interest and support will guarantee the excellence of our schools. To that end, we encourage you to attend a board meeting or budget hearing or email us with your comments and concerns.
Sincerely,
Doug Eastwood
Medina City Schools Board of Education President