A Message from the Principal...
Welcome to Ella Canavan Elementary! At Ella Canavan, we strive to provide opportunities for all students to reach their full potential. Our teachers are dedicated to bringing the curriculum to life and supporting deeper learning in both the classroom and our new MakerSpace lab. We also provide various club choices, such as Chess Club, Theater Club, Glee Club, Bell Choir, 24 Club, Garden Club, Art Club, and many more. By providing engaging activities both in and out of the classroom, we work daily to create lifelong learners and leaders at Ella Canavan.
Ella Canavan is also fortunate to have a very active and supportive PTO. Due to their dedication, they are able to sponsor many programs at our school. Some of the programs PTO sponsors include MadCap puppets, Kidscripts by Magical Theater, a book for every student during Right to Read week, and field trips for each grade level. If you would like to learn more, please check out the PTO Website or attend an upcoming meeting.
We are excited to welcome you to our school community and encourage you to reach out with any questions or suggestions that you may have.
Gretchen Newton, Principal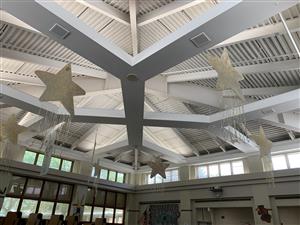 ---
Building Information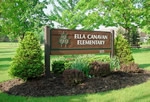 Ella Canavan Elementary School
825 Lawrence Street
Medina, Ohio 44256
_____________________________________________________
Principal: Gretchen Newton
Associate Principal: Sierra Pischel
Secretaries: Christina Rutter
______________________________________________________
Phone: 330-636-4000
FAX: 330-636-3829
ATTENDANCE LINE: 330-636-4004
Please call the attendance line if your child will be absent or tardy.
Office Hours: 8:00 a.m. - 3:45 p.m.
School Hours: 8:45 a.m. - 3:30 p.m.
Tardy Bell rings at 8:55 a.m.
---
Canavan Daily Schedule
For our regular bell schedule, list of early release dates and dismissal times, click here.
---
Winter Dress
Weather permitting, students have recess outside each day. A decision to have outside recess during cold weather depends upon the temperature and the wind chill factor. All students will be outside for recess when the temperature is 20 degrees and above. Please make sure your child is dressed appropriately. Boots, hats, scarves, gloves and warm coats are necessary.
---