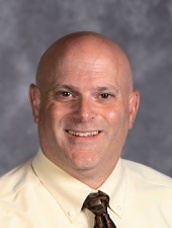 Phone: 330.636.3377
Email:
Degrees and Certifications:
Mr.

Andy Brenner (A-Bol & F-K)

Andy Brenner

and his wife have lived in Medina for over 20 years. His son is a 2015 graduate of Medina High School and his daughter ​is a 2020 graduate of Medina High School. Mr. Brenner is beginning his thirteenth year at the high school and enjoys each day. He began his career in the Cleveland Metropolitan School District as a Social Studies teacher and coach. His Bachelor's Degree is from Ohio University and his Master's Degree is from Ashland University.

​Mr. Brenner believes every student can excel. "It's up to us as educators to show students that they can accomplish more than they think they can," said Brenner. It's a yearly highlight watching our students cross the stage every May and when they come back and tell what they are doing after they have left Medina High School.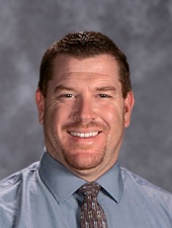 Phone: 330.636.3352
Email:
Degrees and Certifications:
Mr.

Mitch Charvat (Com-E & Rh-Z)

Mitch Charvat has been a staff member of Medina High School for 19 years. Prior to assuming the role of associate principal in the 2014-2015 school year, he was one of the health teachers. Mr. Charvat has three children. He enjoys coaching basketball, camping, and spending time with his family and friends.

Mr. Charvat achieved his Undergraduate degree through Baldwin-Wallace University and his Masters in Sport Science through the University of Akron. He has his principal certification through Cleveland State University Inspired Leaders Program.

Mr. Charvat believes that education is about building relationships and constructing a foundation of knowledge and skills needed for a successful future.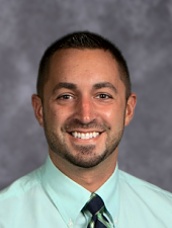 Phone: 330.636.3213
Email:
Degrees and Certifications:
Mr.

Joe Gaudio (MODA)

Joe Gaudio

is a native of Franklin Park, Pennsylvania graduating from North Allegheny Senior High School in 2002. He attended John Carroll University graduating in 2006 with his Bachelor of Arts degree and in 2010 with a Masters degree in education.

Mr. Gaudio has held a variety of roles in K-12 education, including teacher, coach, school counselor, and now as an associate principal. His work with counseling at-risk students helped to shape his philosophy of education. He believes strongly that positive relationships can have a significant impact on the lives of our students.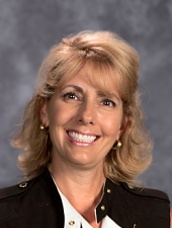 Phone: 330.636.3264
Email:
Degrees and Certifications:
Mrs.

Julie McCabe (Bom-Col, L-Re and Special Education Programs)

Mrs. Julie McCabe (Bom-Col, L-Re and Special Education Programs)

Julie McCabe is entering her twelfth year as an Associate Principal at Medina High School. She holds a Bachelor of Arts degree in History and Government and a Masters of Education in Educational Administration. Having spent a decade in the classroom, Mrs. McCabe brings experience in co-teaching Special Education and English Language Learner support along with Service Learning.

As an associate principal, Mrs. McCabe is responsible for students with the last name Bom-Col, L-Re, and supervises Special Educational Programs at Medina High School including Special Education, Career Based Intervention (CBI), Community Connections Career Partnership-Ohio (C3PO) and Night School. Her philosophy on education is to provide all students with opportunities to become successful functioning adults