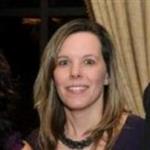 Phone:
Email:
Degrees and Certifications:
Dr.

Kristine Quallich
Dr. Kristine Quallich
Kristine Quallich, Assistant Superintendent, is in her twenty-fourth year serving the Medina City School District. As Assistant Superintendent, Kristine oversees curriculum and instruction, gifted education, special education, instructional technology, the business office, human resources, teacher evaluation, EMIS, and registration. Kristine also assists the Superintendent with state-mandated reporting, suspension appeals, and district policy. Prior to serving in this role, Kristine served as the Director of Pupil Services for seven years and as a school psychologist in the district for seven years.
She also currently serves as an adjunct instructor at Kent State University in the School of Lifespan Development and Educational Sciences, teaching courses on legal and ethical issues in education, educational leadership, special education leadership, and counseling.
Kristine earned her bachelor's degrees from The Ohio State University in psychology and family relations and human development. She holds a doctoral degree in school psychology from Kent State University and an educational specialist's degree in K-12 Leadership from Kent State University. She holds a superintendent's license and a school psychologist's license and is a licensed psychologist in the State of Ohio.
She currently utilizes her psychologist's license to maintain a caseload of clients including children, adolescents, and adults. She believes that educating the whole child is essential for all education. As Martin Luther King, Jr said, "intelligence plus character - that is the goal of true education."
Kristine lives in Medina and is proud that all three of her children have graduated or currently attend Medina City Schools. She is an active volunteer in the community, co-chairing the Living Well Medina County initiative, the Board President of the Children's Center of Medina County, and serving on many other community committees and boards including the Medina County Suicide Prevention Coalition, Family First Council, The Juvenile Detention Center Advisory Committee, University of Akron Medina County University Center Strategic Advisory Council, and the Medina County Juvenile Court Citizen Advisory Committee.
Activate on my page Blog / Feedback / Suggestions & Ideas / Help Center Copyright © 2010-2017 Blackboard, Inc ×
Assistant Superintendent

Administrative Assistant:

Address:

739 Weymouth Road

Medina, Ohio 44256

Main Office:

Hours: 8:00am - 3:30 pm

Phone: 330-636-3010

Fax: 330-636-3812