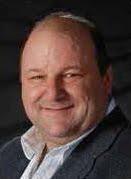 Greetings,
On behalf of the Medina City School District Board of Education, I want you to know it is an honor and a privilege to serve our district in this capacity. Through election and appointment we have a team of committed individuals who want to facilitate the process of making our district the very best it can be. This commitment is one our team takes seriously and will work hard through out the year to serve you well.
We understand that our district is composed of many groups. We understand most can be included as community, staff, and a fantastic student body. Each core group is essential for the district to succeed.
Our board enters 2017 with a new sense of energy. We were successful in hiring Aaron Sable as Superintendent last year who is motivated and focus-driven. He has quickly engaged with staff and has already initiated actions to begin a new direction for our district. He is also supported by an outstanding leadership team which he acknowledges regularly. Aaron strives to provide tools, training and new challenges to our staff to provide additional opportunities to our students every day.
The Medina City School Board of Education is made up of five community members who are each elected or sometimes appointed to serve, or to finish out terms of four years. The Board's responsibilities and duties are to:
- Hire and review the district Superintendent and Treasurer
- Establish and update district policies
- Develop an annual budget for public approval
- Approve or disapprove the Superintendents recommendations on personnel matters and contracts.
- Review courses of study and textbooks.
- Act as a communication link between residents and the Superintendent.
Other duties include defining district's philosophy, setting goals to achieve academic objectives, planning for future needs as well as maintaining current needs and authorizing certain contracts.
We are charged with the stewardship of spending community tax funding as well as state tax funding. We desire to be responsible in that effort in every aspect we can, to the best of our ability.
Medina City Schools needs all aspects of our district family to work together and support one another if we want to prepare our students for their next steps as they leave our school district and enter the world wherever they choose to go.
I encourage you to engage in the district where it makes sense for you and aid in finding ways to facilitate positive change and resolve where opportunities present themselves.
Let's work together to make 2017 a notable year as our district moves in a positive, challenging and engaging year.
Sincerely,
Doug Eastwood
Medina City School Board of Education President