Meet Your Board of Education
The Board of Education is committed to working with the community which owns these outstanding public schools, and the staff and administration that make a daily commitment to the betterment of every child.
Rebecca Parkhurst-Board President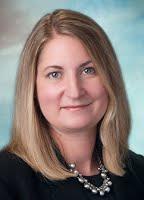 Phone: 330-327-8882
Email:
Degrees and Certifications:
Mrs.

Rebecca Parkhurst

Board of Education President

Rebecca (Becky) Parkhurst has lived in the school district since 2003. After receiving her bachelor's degree from Mount Union College (now University of Mount Union), she was employed by Ernst & Young LLP for seven years. She continued her career as the Controller at the College of Wooster and is currently employed at the Greater Medina Chamber of Commerce.

Upon moving to Medina, Rebecca has been involved in her community in numerous ways including the Salvation Army Women's Auxiliary, officer positions on the Medina Weekday Preschool Board, Ella Canavan Elementary School PTO committee chair, and member of the Medina City Schools PACE (Parents Advocating Challenge in Education) organization. She has been a school volunteer, MSA youth soccer coach, and PSR teacher at St. Francis Xavier Church.

Rebecca is married with two sons, both of whom attend Medina City Schools. She is an avid reader and enjoys exploring our county parks. She delights in spending time with family and friends playing board games, visiting museums, and traveling.
Jeanne Pritchard-Board Vice President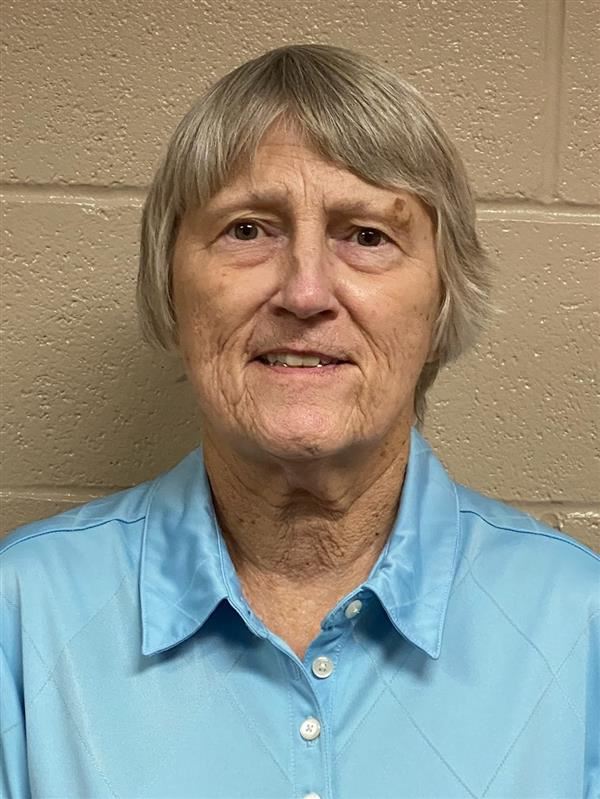 Phone: 330.242.3149
Email:
Degrees and Certifications:
Ms.

Jeanne Pritchard

Board of Education Vice President

Jeanne Pritchard is a lifelong resident and alumni of the Medina City School District. In fact, she is a third-generation alumnus. Jeanne received her BS in Education from The Ohio State University and her MA from Ashland.

Pritchard taught briefly in the Vermilion School District coaching the first female state champion in the high jump She returned to Medina when Heritage was built and became a physical education/health teacher until her
retirement in 2005.

Ms. Pritchard coached and advised a myriad of organizations and teams from cheerleading, Student Council, Student of the Month, and Junior Class. She was volleyball coach when the team won the SWC Championship - first in school history. She is probably best known as a golf coach as she started the first girls golf team and took them to state twice in a four-year period. Jeanne then transitioned to the boys golf team for the next thirteen years. She guided the team to seven state appearances with five teams finishing in the top six. She also had one All-Ohio golfer. Individually, Pritchard was a competitive golfer and won five Greater Cleveland Championships.

Ms. Pritchard founded the Medina City Schools Hall of Fame and was a 2004 inductee for Major Contributions to Medina City Schools. She is also in the Ohio Golf Coaches Hall of Fame, Medina County Hall of Fame and
was named a Legend of Golf by the Northern Ohio PGA. In 2000 she received the YWCA Woman of Distinction Award.

She looks forward to working hard for the students and residents of Medina as her commitment to education continues.
Joe Nichols-Member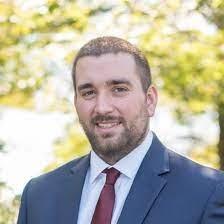 Phone: 330.441.2609
Email:
Degrees and Certifications:
Mr.

Joe Nichols

Board of Education Member

Joe Nichols graduated from Cleveland State University in 2015 with a Bachelors in Computer and Information Science and a Minor in Marketing. He has worked in retail, insurance, software, and is currently working in financial industries.

Joe has been an active volunteer in the community helping build and maintain the Medina Community Garden and Education Center, co-founding Mental Health Awareness Medina County, and coaching youth and high school soccer for 13 years.

Joe is married with a son. In his spare time, Joe enjoys playing board games, video games, and playing and coaching soccer.
Ron Ross-Member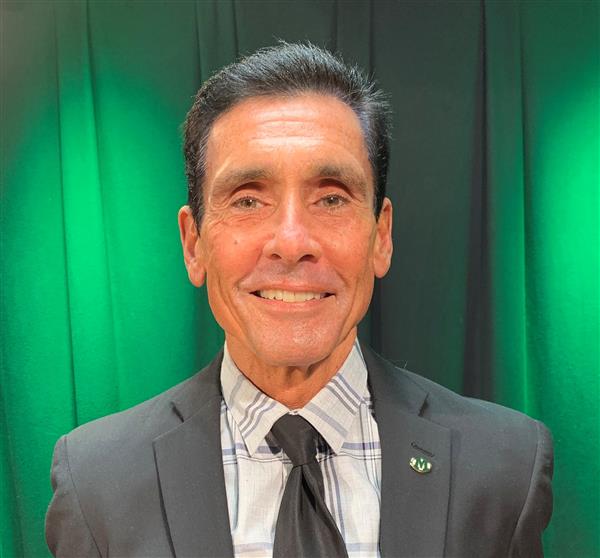 Phone: 330-461-0657
Email:
Degrees and Certifications:
Mr.

Ron Ross

Board of Education Member

Ron Ross is a 1980 graduate of the United States Military Academy at West Point. He then went on to serve in the United States Army for seven years. During his tour of duty, he was an Army Ranger. In 1987, he joined the Medina Police Department retiring as a sergeant in 2008. During his tenure with the police department, he held the position of president of the Police Union. Upon retiring, he worked for Homeland Security at Hopkins International Airport from 2010-2012.

Ron volunteers in many capacities within the Medina City Schools as well as Medina Special Olympics, and the Medina City Schools Foundation. Ron has also previously volunteered with the Medina Youth Baseball Association both as a coach and an umpire. He also works with the District on the Bike to School program in collaboration with Century Cycles-Medina. Ron takes great pride in being involved with the veterans at the American Legion Post 202 on their annual essay contest open to all middle school students and currently sits on the board of the Medina Community Recreation Center. An avid runner, Ron has been co-director of the Medina Half Marathon. Ron is married residing in Medina with his wife. They have two children who are both graduates of Medina High School.
Andrew West-Member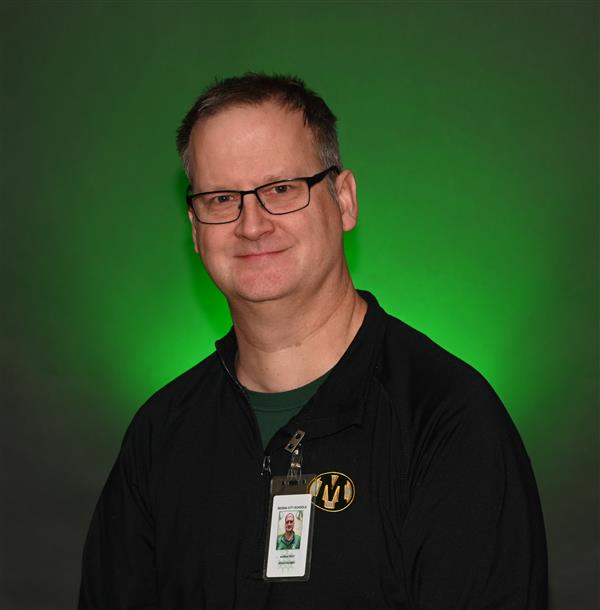 Phone: 330.461.0305
Email:
Degrees and Certifications:
Mr.

Andrew West

Board of Education Member

Andrew West graduated from the University of Pittsburgh in 1990, with a BS degree in Physics and Astronomy, with a minor in Mathematics. After graduation, he worked for an oil services company in Lafayette, LA for a brief time, before moving to Champaign, IL. Since moving to Champaign, IL he has worked for a manufacturer based in Plymouth, MI for the past 30 years, as an Industrial Automation Engineer and Project Manager.

He has been very active as a volunteer fully trained registered leader in the Boy Scouts of America with local Cub Scout Pack 3501, and Boy Scout Troop 5137 for the past 15+ years. He has held roles such as Den Leader, Cub Master, Committee Chair, and Treasurer. In addition, he generally camps once a month with his Troop. And every summer takes 2 weeks of vacation to volunteer his time at a Boy Scout Summer Camp as a camp counselor for Scout skills, and with his Troop as an adult leader.

He has also volunteered his time for the last 7 years with the Boys Cross Country team as the "unofficial" official team photographer, taking pictures of the Medina Boys (and sometimes girls) Cross Country Teams at their meets and compiling them for an end of year slide show and for the parent's enjoyment. He also mows the Cross Country Course at Ella Canavan every year for the Milt Place Medina Festival and donates his time fixing team equipment for both the girls and boys Cross Country Teams.

Andrew West has lived in Medina for the past 22 years, along with his wife and two sons.